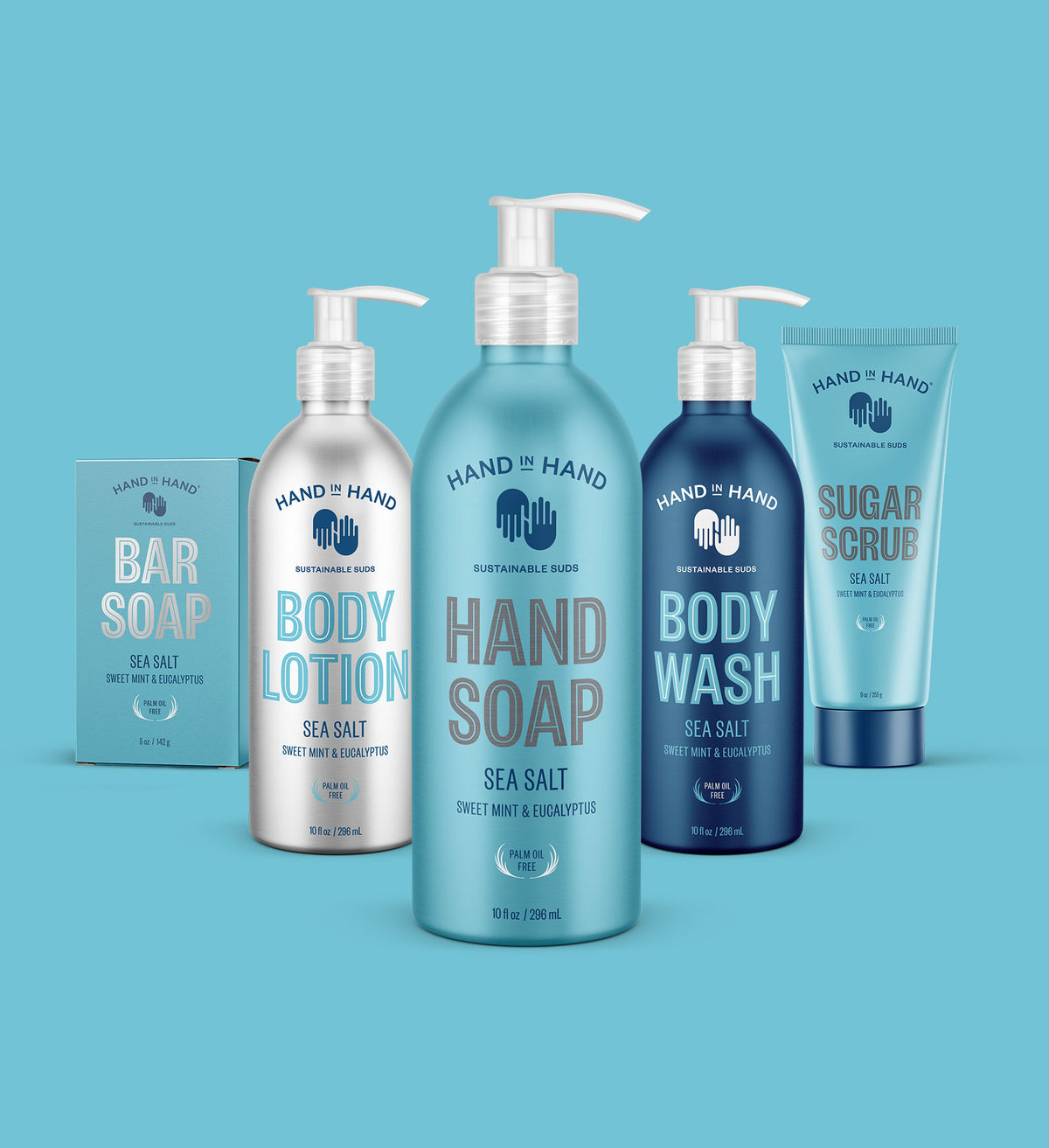 Mini Sea Salt Body Wash
Overview
Produced in France, our Glycerin is made from 100% vegetal oils and is free from preservatives providing clean and smooth skin. We choose to derive our Glycerin from Rapeseed (Brassica Napus) because we say NO to Palm Oil. Learn more. 
Ingredient List
Water, Cocamidopropyl Betaine, Glycerin, Sodium Cocoyl Isethionate, Disodium, Coco-Glucoside Citrate, Hydroxypropyl Starch Phosphate, Fragrance, Cetearyl Phosphate, Guar Hydroxypropyltrimonium Chloride, Sodium Benzoate, Sodium Citrate, Citric Acid.